The Kwik Passer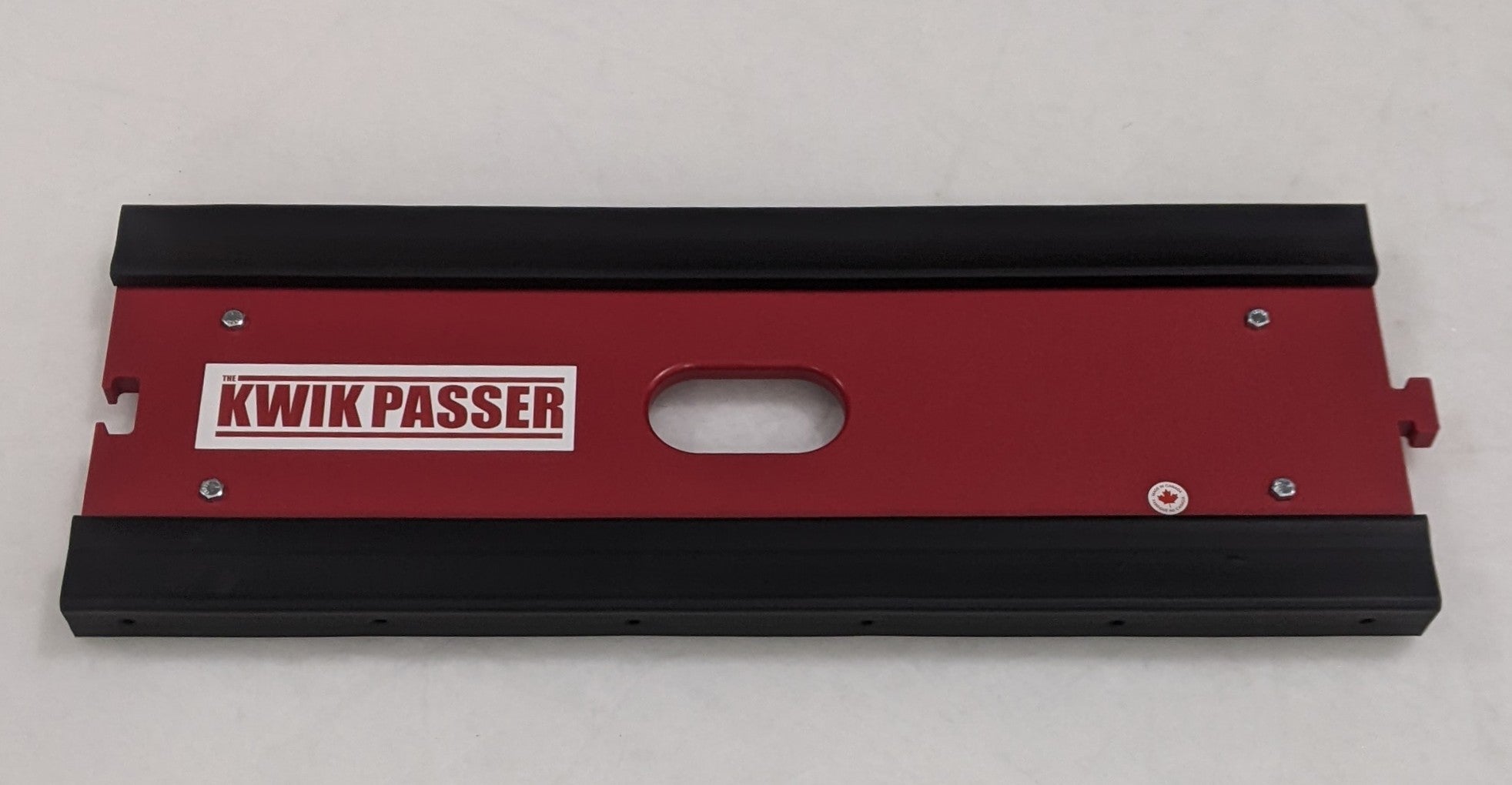 The Kwik Passer is 100% Canadian Made. 
The Kwik Passer is made of high-quality materials with bumpers on each side.
The Kwik Passer is a puck rebounding training aid.
The purpose of the Kwik Passer is to work on passing and receiving pucks.
It is designed mainly for on-ice use. It has removable ice studs for use on

smooth surfaces, like 

driveways and garage floors. Green Biscuit pucks suggested for smoother off-ice use.
The Kwik Passer weighs 22lbs, is 34" long, and has an oval hole in the center that makes for easy carrying.
 The Kwik Passer has a unique locking system that can interlock 2 Kwik Passer's together to make an extended bumper for drills.
Our 2-bumper system allows it to be used by 2 players at the same time.
The Kwik Passer is a perfect training tool for every level of hockey player and can be incorporated into many different one-on-one hockey drills.
This is the 2nd product manufactured by Puck Catcher Inc.