Convenient
An easy way to pickup and transport hockey pucks.

Effective
At approximately the width of a blade, it helps develop tape to tape passes.

Fun
Great for games, whether on ice, in the parking lot, or at the cottage!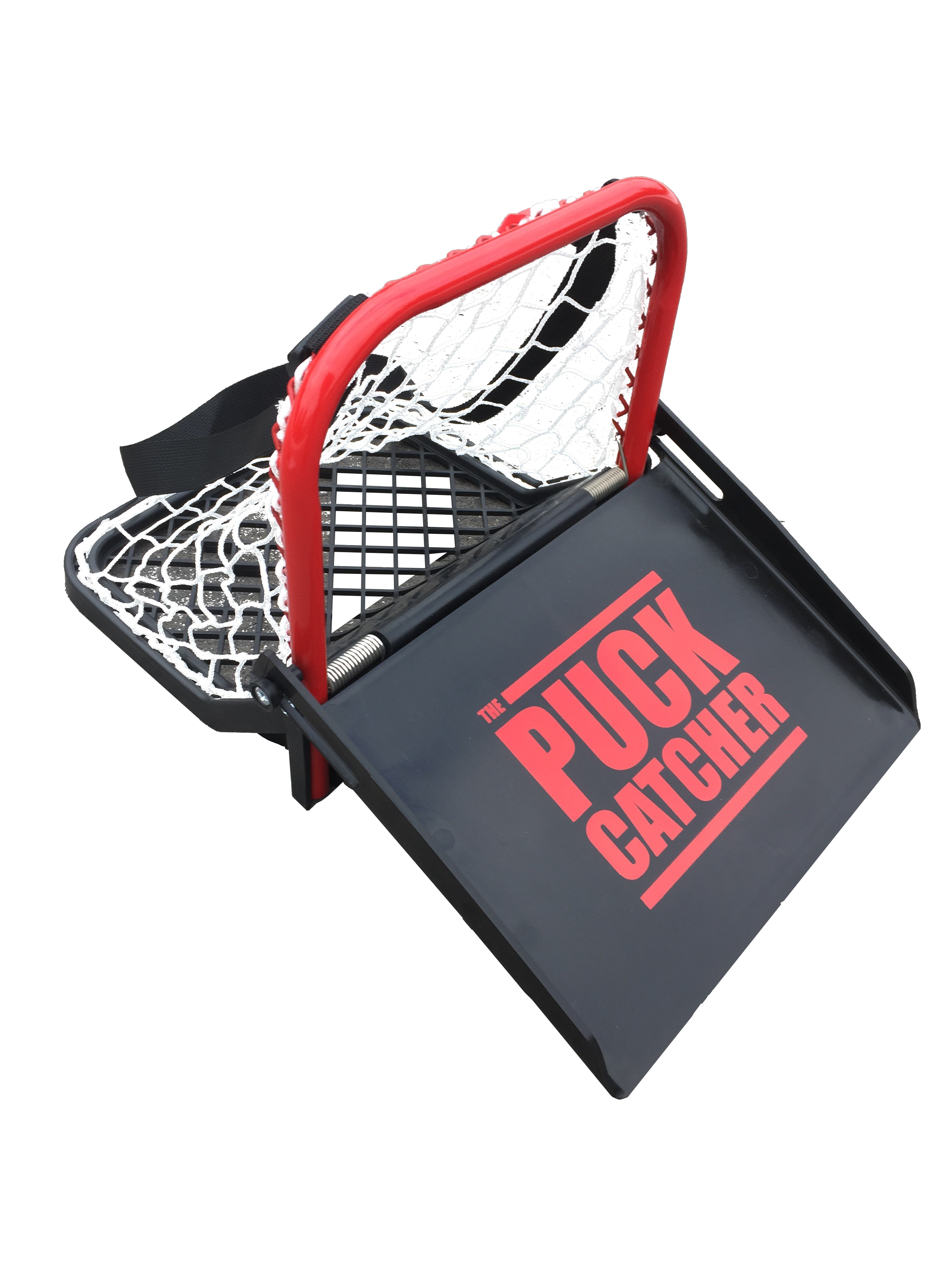 The only patented gathering, storage and carrying solution for hockey pucks! The Puck Catcher is currently being used by thousands of hockey teams (including professionals), hundreds of instructors, and in the very popular, "The Original Hockey Sauce" game. It holds up to 40 pucks, has a strong, adjustable carrying strap, a unique flip-down ramp for quick loading, removable steel studs for traction, and uses steel and heavy gauge mesh like a real hockey net. We are proud to say that The Puck Catcher is manufactured in Canada and arrives fully assembled! You're welcome.
"The Puck Catcher is just awesome. We have 2 of them."
– Roydon Gunn - Goal Tec Goalie School
"The Puck Catcher is a fast and easy way for the players to gather up pucks after practice and warmup. It's very strong."
– Tom Fraters, Equipment Manger, Mississauga Steelheads (OHL)
"We love The Puck Catcher. It works perfectly for us at practice and before games. We have 3 of them."
– Ian Hume, Equipment Manager, Michigan Wolverines Hockey (NCAA)
"In the winter we use the puck catcher on the ice and in the summer we use it on the grass and beach."
– Bill Prowley, hockey enthusiast