INFLATABLE SAUCER KING KIT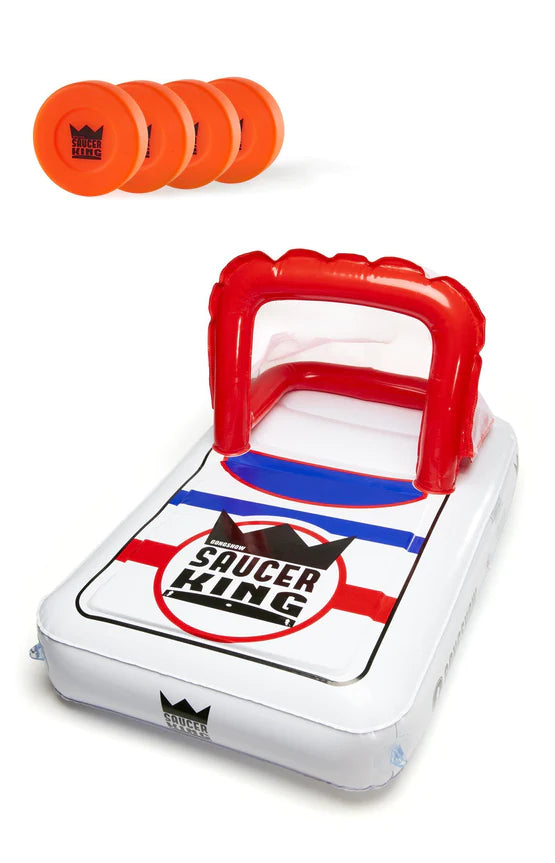 You can toss the sauce with the best of 'em with the new Saucer King Inflatable. Hell - you can drop a puck into a Saucer King net blindfolded with one hand on your stick. Well, here's a new challenge for ya hot shot- drop the new Inflatable Saucer King into the lake or pool and put your puck saucing skills to the ultimate test!
Included in the Saucer King Game Kit:
1 Inflatable Saucer King Net.
8 x GONGSHOW Floating Pucks.
1 x Patch kit for easy repair if necessary.
4 x PVC holes on each corner to anchor or tie down.